Dubai Aquarium and Underwater Zoo
One of the world's largest and most visually stunning aquariums, Dubai Aquarium and Underwater Zoo, was not seeing the visitation it deserved. We did something about it.
2013 to 2018

Completed

Dubai, United Arab Emirates

location

1,100,000

Annual visitors

103.7%

Increase in visitation

69.2%

Above client expectations
Creative direction
Operations and Management Consultancy
Operations Management
In 2013 after a shared tender process, we began a three-year management contract with owners EMAAR Retail to improve the attendance and profitability of the aquarium
Our primary goal: lift visitation from 540,000 to 650,000 patrons per year.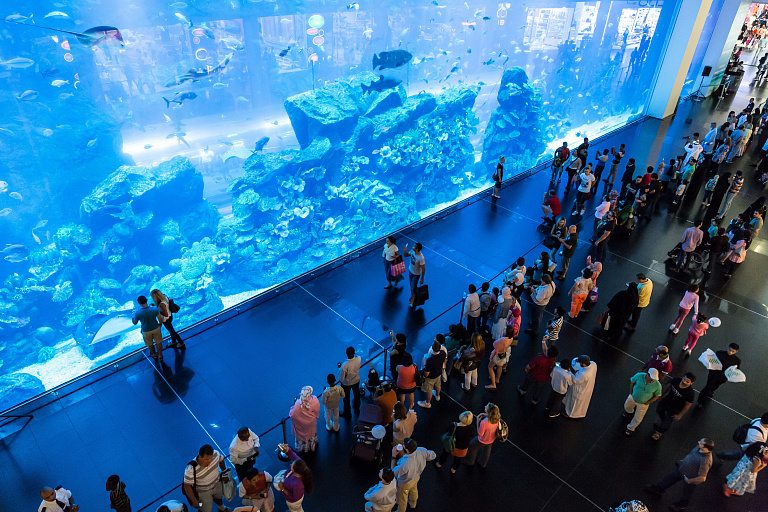 People simply did not know the aquarium was there, and no functions were in place to entice them deeper into the experience.
Located in Dubai Shopping Mall, and despite an impressive viewing tank visible to most of the mall's 65 million annual shoppers, the underwater zoo was failing to convert these into paying customers to the main aquarium, which was upstairs and out of sight.

To begin, we undertook a comprehensive review of the overall structure and customer experience. Establishing that accessibility was an issue, we shifted the queuing and ticketing function to sit by the large viewing tank, creating a visible and accessible entrance, inviting people into the main upstairs attraction.

Along with improving and adding several exhibits, we also rationalized the customer journey. Leading people in a route around the main viewing window, through the tunnel, then upstairs through the main exhibits to exit via a gift shop, we created a pathway that built continuity through the experience and provided a sense of discovery.

Crucially, we also played a role in helping to improve the wellbeing of fish in the aquarium, bringing the necessary knowledge and practice to enhance the tank habitats, and decrease fish mortality in the process.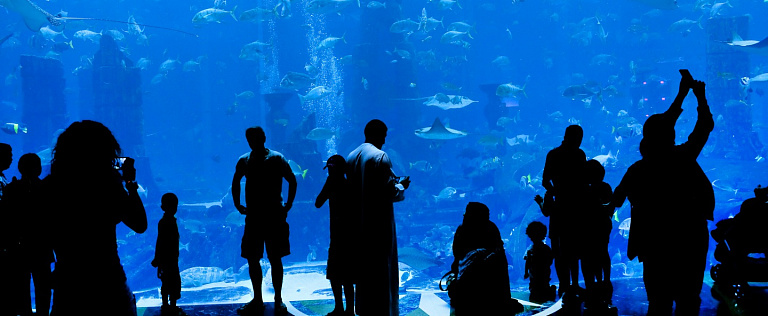 Within the first year of completing works, aquarium visitation increased to 1.2 million, well above client expectations.

Following this success, our services were once again enlisted by EMAAR in 2018. Appointed to implement a revised marketing plan, we were tasked to ensure that potential visitors, domestic and international, are aware of the aquarium, instill a desire to come to Dubai and make Dubai Mall and the aquarium a "must-see" when they do visit the city.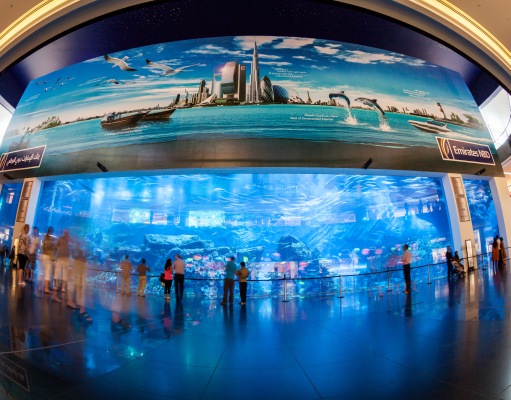 Aquamarine integrated this plan with existing marketing of the Dubai Mall Aquarium, Dubai Mall and Dubai Tourism Vision 2020.

This project was the start of a collaborative consulting partnership with EMAAR, leading to our appointment to design the EMAAR Aquarium and Underwater Zoo in Istanbul.