Yaranga Botanical Gardens
Bringing the world's rainforest environments to one of the most unforgiving environments on the planet – this is Yaranga Botanical Gardens.
Completion due 2026

In progress

Kogalym, Russia

location

20,000 m2

Total building area

400+

Plant species

16

Reptile species

15

Insect and mollusc species

8

Amphibian species

7

Bird species
Concept design
Architectural design
Design supervision
Construction supervision
Interior design
Visual communication design
Graphic display design
Following the success of the Galactika Sports and Cultural Complex, Mr. Vagit Alekperov from Lukoil approached us with an exciting new request.
Our brief: create a botanical garden and cultural center near Galactika, that would bring a tropical rainforest experience to Western Siberia while paying homage to the indigenous people of the surrounding region.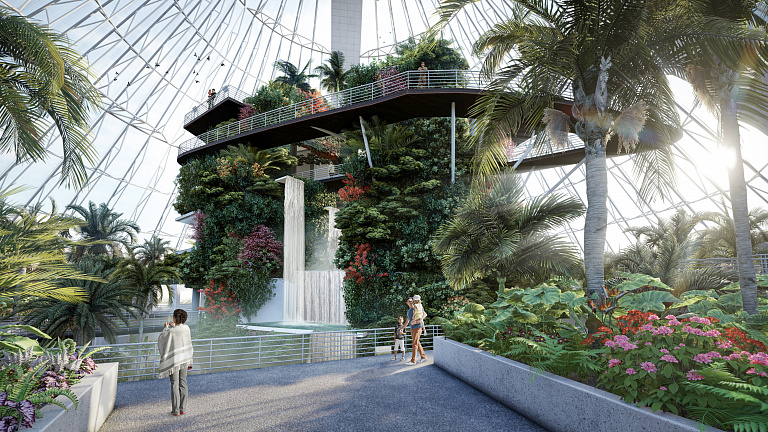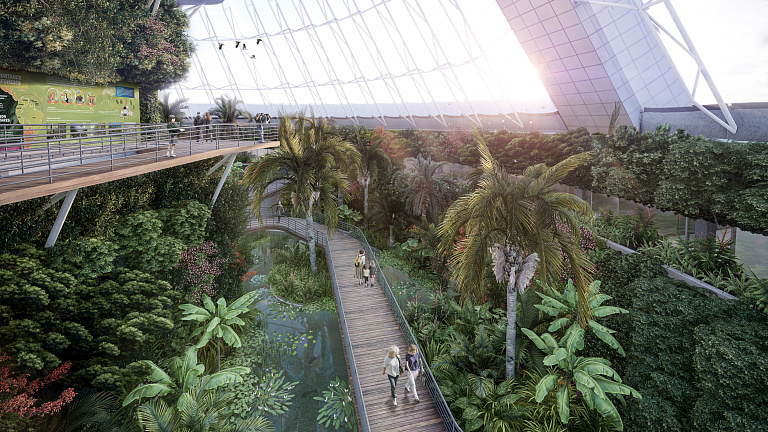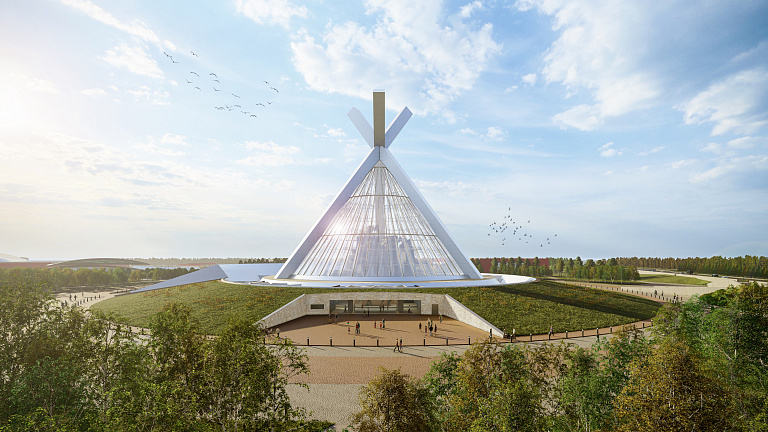 Exploring how to bring a botanical garden to life in this remote sub-arctic landscape, and the challenges of building in this environment, we knew we needed to develop something special and truly unique.
This need was particularly relevant as we seek to drive tourism into this remote area, and, critically, captivate the local population too. The vision? An entertainment destination that contains not just tropical and subtropical botanical rainforest habitats, but also an aquarium, vivarium, terrariums, aviaries, and leisure activities.

The first development based on our Biome design philosophy, Yaranga is designed to showcase the natural world, and how diverse animals and plants live and interact with each other within distinct habitats. Designed to engage and inform through recreation and fun, we aim for Yaranga to be a center for conservation and education, even containing breeding programmes for endangered and rare species.

All facilities at Yaranga will be housed within one integrated structure, allowing visitors to take a journey from mountain treetops to rivers and lakes, via the babbling brooks, streams and pools of a tropical rainforest.

Inspired by its namesake, a 'yaranga', the traditional dome-shaped housing of Russia's Northern nomadic indigenous people, this structure is not only designed to captivate but also reflect the cultural threads we wove throughout the design.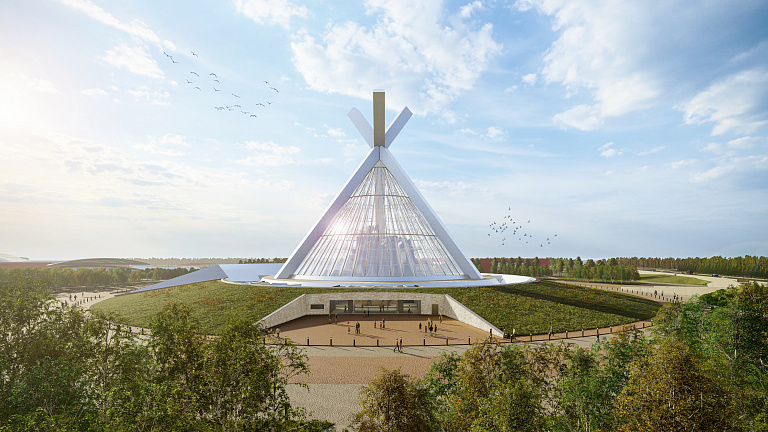 Given the advanced knowledge required to operate the rainforest gardens, an onsite educational center will be developed to facilitate this need. Recruitment will be simplified with Yaranga employees receiving the necessary qualifications and training in botany and related fields through classes and a teaching laboratory.

With a team of experts contributing, we are building Yaranga to exacting standards of engineering and innovative thinking. Replicating a hot and humid rainforest environment when outside temperatures reach between -30 and -40 C will be achieved by implementing the best digital irrigation systems and plant bed heating systems. With the likes of aquarium tanks recycling water to nourish rainforest canopies, we innovate and develop what is needed to ensure success.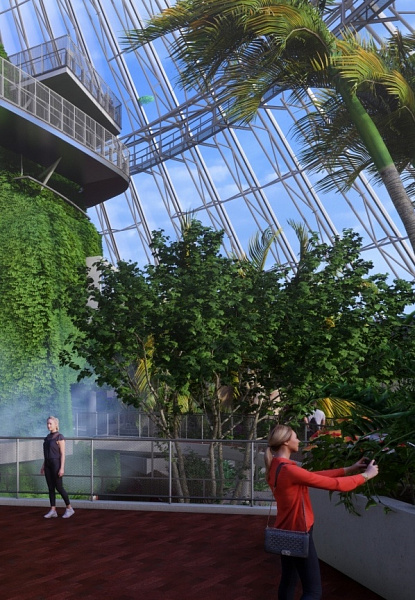 Yaranga Botanical Gardens will contribute significantly to individual and broader community wellbeing, offering social and educational opportunities, as well as the chance for locals to explore exotic habitats alongside local cultures of the region. The development will also contribute to the local economy through job creation and tourism.