Galactika Waterpark
Bringing a tropical aqua experience to Kogalym's subarctic climate, Galactika Waterpark allows locals and visitors to enjoy water activities all year round.
in 2016

Completed

Russia

location

6,500 m2

Total building area

24 months

Program

7

Key attractions

2 000

Weekly visitors
Concept design
Architectural design
Design supervision
Construction supervision
Specialist design
Operations and management consultancy
Designed in conjunction with Galactika Sports and Entertainment Centre, Galactika Waterpark helps to serve the greater vision that our client Vagit Alekperov, the founder and CEO of Lukoil, has for the center as Kogalym's community hub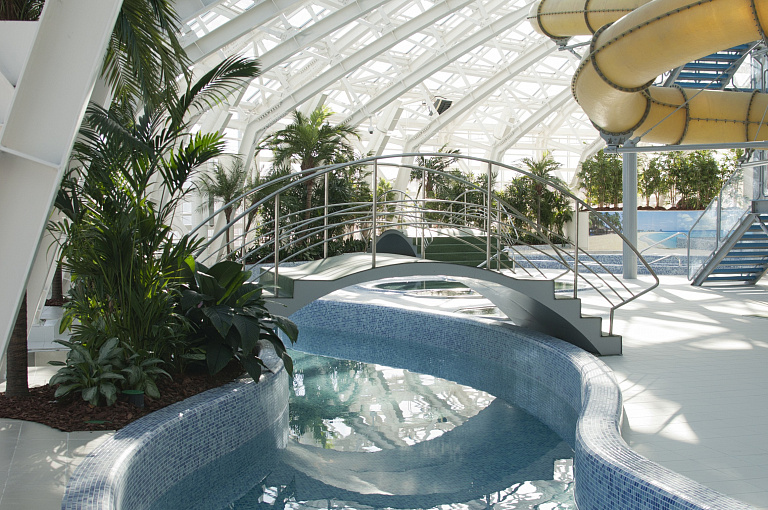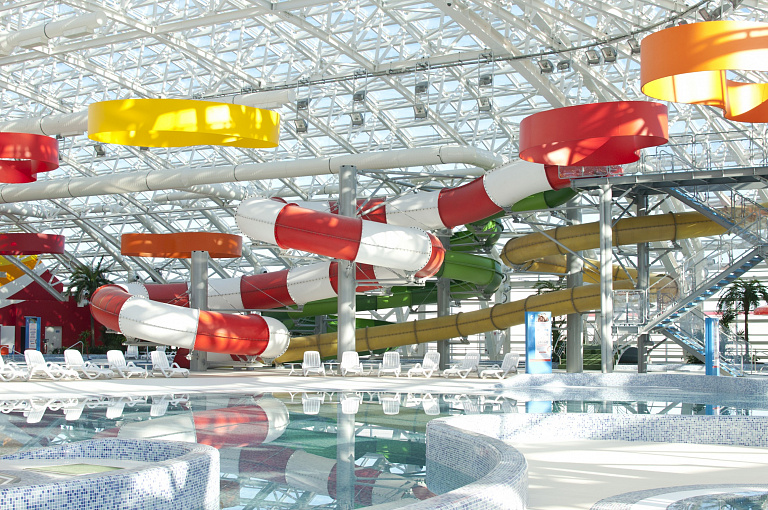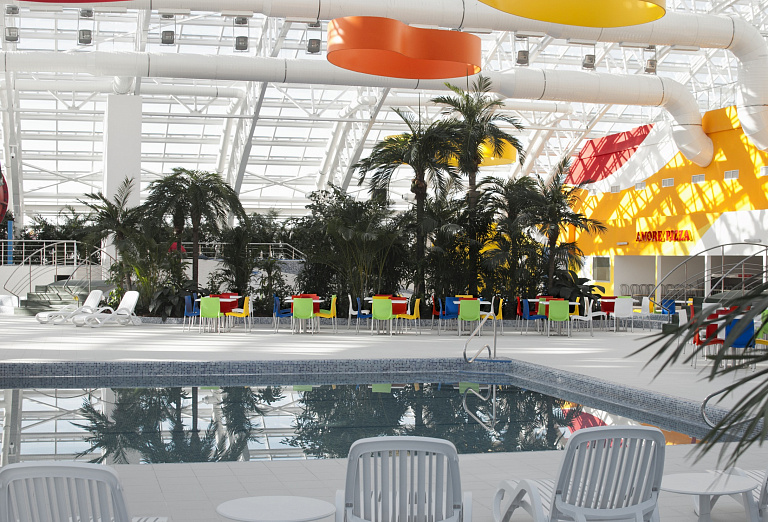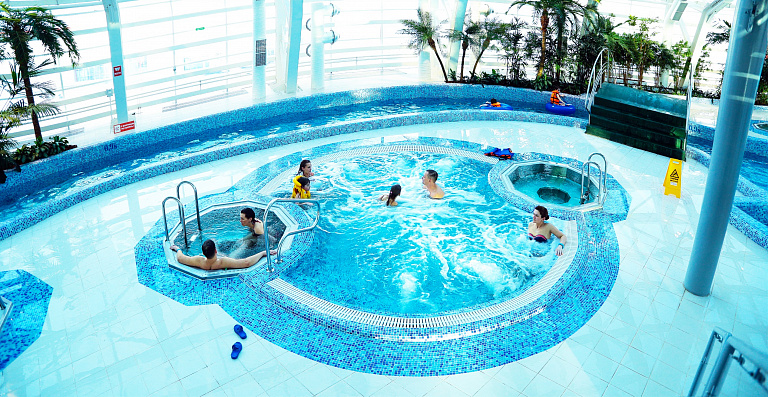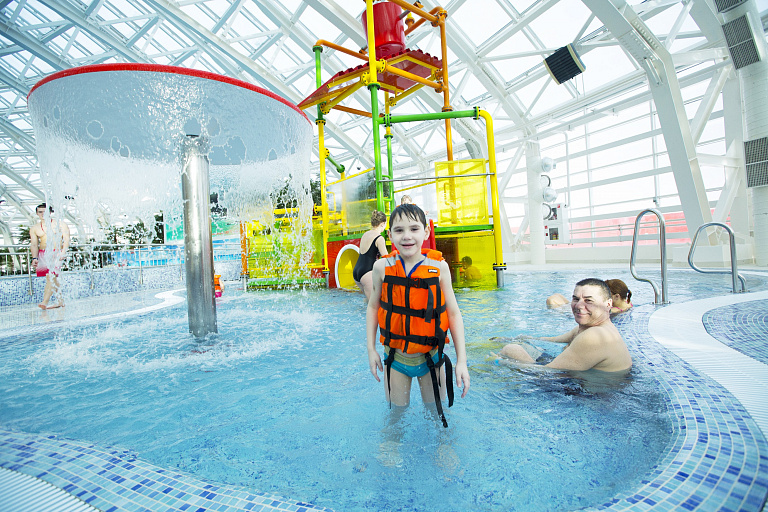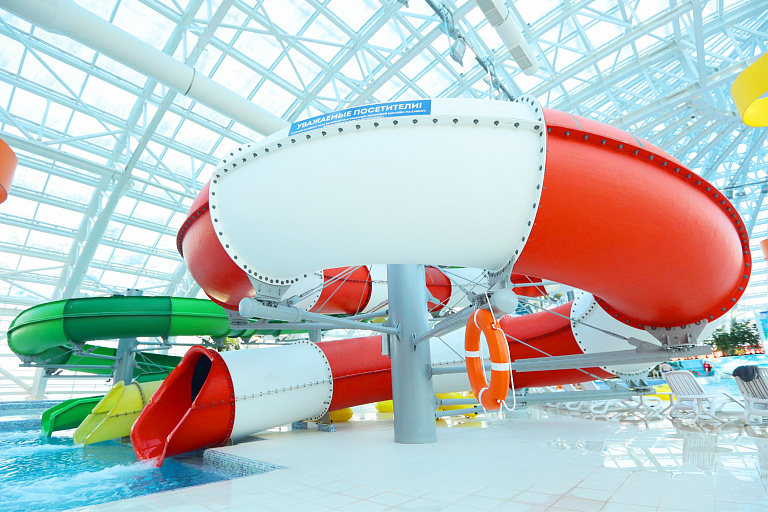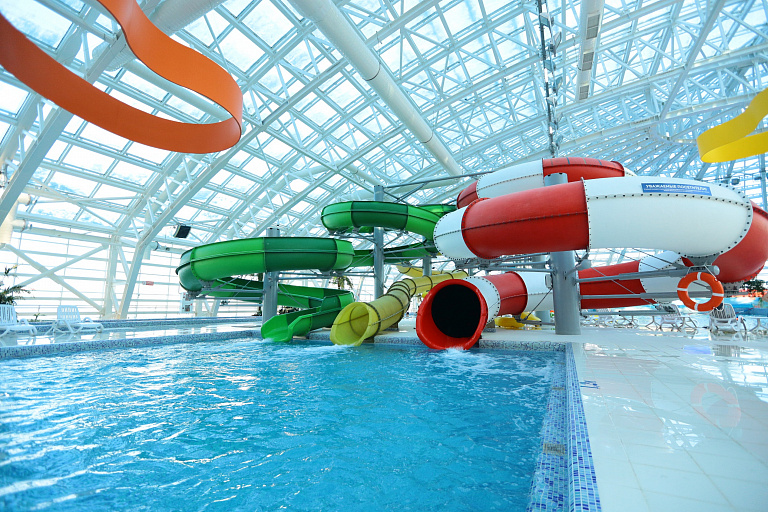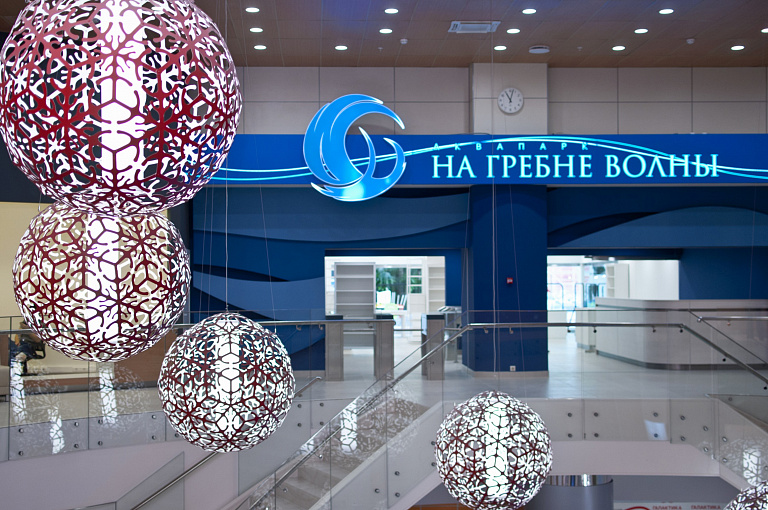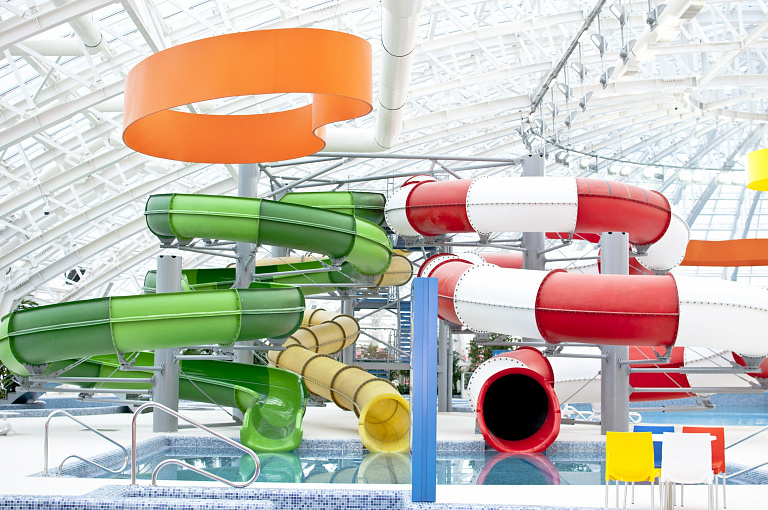 Inviting both locals and visitors to engage in recreational swimming, exercise, leisure and fun, Galactika Waterpark has something for the whole family.
Central to the Galactika Sports and Entertainment development, Galactika Waterpark is housed in a large heated indoor atrium enclosed by 6,500 square meters of glass. A barrier to the external environment, the glass provides much needed thermal insulation during the Siberian winter, helping to maintain the heated climate all year round.

During the design stage, we recognized the opportunity to incorporate a tropical botanical garden which could be sustained by the heated environment. Sixty different species of plants are located throughout, creating an oxygen-rich environment serving to counterbalance chlorine build-up in the air of the enclosed space.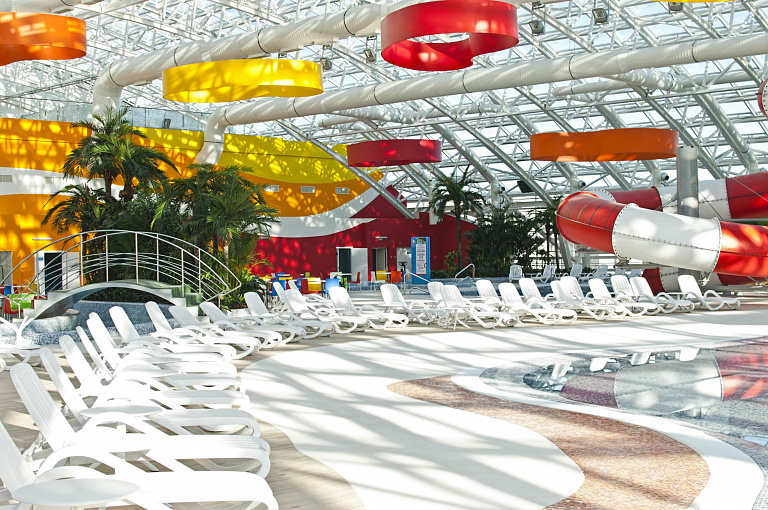 Galactika Waterpark offers a truly unique experience to Kogalym's community. Featuring three water slides, a wave pool, spas, a 250-meter lazy river, kids' waterpark playground and surfing simulator, hours of fun can be had by all.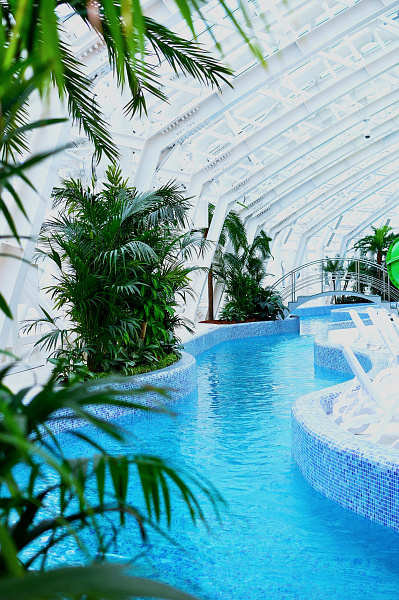 With surfing instructors, water aerobics classes and swim lessons, general physical wellness is well accommodated within the center. A much-loved attraction in the city, Galactika Waterpark continues to be a main attraction of Galactika Sports and Entertainment Centre.